A community of people working towards restoring a heritage building and preserving a piece of history.
Beaverdams Church in Thorold, Ontario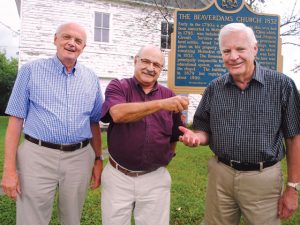 Beaverdams Church was built in 1832 by members of the Methodist Episcopal Church to serve the needs of the nearby village and surrounding farming community. It was here that the father of public education in British North American, Rev. Egerton Ryerson, first preached and close to the site of one of the nation's first free, non-denominational schools. With waning attendance in the late nineteenth century, the church became home to a much-loved community Sunday School, which operated until the late 1970s.
The church was recognised by the Archaeological and Historic Sites Board of Ontario in 1965 and was designated under the Ontario Heritage Act in 1994. Bought by the City of Thorold in 2010, it was sold in 2014 to the Friends of Beaverdams Church, an organisation that was incorporated in 2013 under the Ontario Historical Society's Act of 1899 and that received charitable status from the CRA in 2014.
KEEP UP WITH US ON SOCIAL MEDIA